London Olympic marathon medalist Abel Kirui (Kenya), Stephen Kiprotich (Uganda) and Wilson Kipsang Kiprotich (Kenya)
From
New Vision
, "Advice Kiprotich should not follow," by Paul Busharizi -- OUR Olympic gold medallist Stephen Kiprotich would not lack advice on how to take his career forward or spend his millions if he asked for it on our street.
Ideally, Kiprotich should be looking to do two things over the next five or so years — the most productive years of his career.
The first is to maximise his earnings, preferably through winning races but also through signing some lucrative endorsement contracts. And secondly, investing the larger percentage of his earnings to tide him over a long retirement, seeing as he will retire in his 30s yet he has a long life ahead, judging from his parents' advanced age.
Here is some of the advice Kiprotich will best be advised to steer wide of, from the bad to the worst.
7. DON'T Buy/build a big house
A house just adds to the expenses in your life, but we waive these aside by consoling ourselves that we are escaping rent, when often times, the cost of maintaining your own house is more than the rent you were paying previously.
Sure Kiprotich's earning power has just undergone a quantum leap, but that does not mean his expenses should follow suit.
At the height of his career, former boxing champion Mike Tyson bought himself a $30m (sh75b) house that was far too big for a single black man.
The palace cost hundreds of thousands of dollars to maintain, several thousands more in taxes annually and more thousands in manning.
When his career took a nose dive, the castle was auctioned off to pay the debts he incurred sustaining the mansion.
The reality is that assuming his career continues on its current trajectory, Kiprotich will be lucky to spend four consecutive weeks at home in the next five years.
A modest three-bedroomed house should do the trick for now.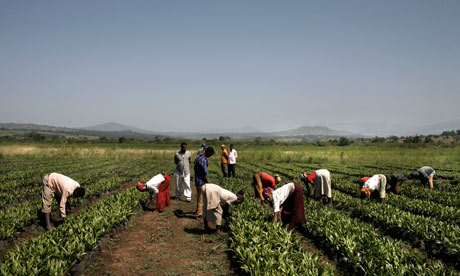 6. DON'T Buy a farm
The investment process is about finding the best return for your money with the least possible risk.
His rural background will probably seduce him to buy himself a farm, stock it with cattle and grow maize.
But truth be told, most farms are loss-making, income-sapping vanity projects that say more about the owners' ego than their financial benefits.
Kiprotich can well afford a few acres of land in his home area, but let him be under no illusions that he will see an adequate return in that enterprise while his career is still ongoing.
Let him see it for what it is — a sentimental trophy to assure the villagers that he has arrived.
5. DON'T Invest with every Tom, Dick and Harry
You can rest assured Kiprotich has already got people of all colours and shapes making a beaten path to his door with all manner of business proposals.
As far as I know, Kiprotich is a runner and not an investor.
He is unlikely to match the well-timed decision to overtake Kenyans Abel Kirui and Wilson Kiprotich with only a few kilometres to the end of the Olympic marathon a week ago if he turns to investing today.
He will be best served by finding himself an experienced manager who can take care of the business side of his career while he does what he does best.
4. DON'T Move to Kampala
There will be those whispering in his ear that he should move to Kampala.
The facilities are better, the housing is better, there is more to do. These will be talking in their own self-interest: with Kiprotich in Kampala, they will have easy access to him, more specifically, easy access to his millions.
What has got Kiprotich to this point in his career is training in the relative anonymity of the Kenyan rift valley and he should continue to do so.
Kampala has done nothing to advance his career and he owes it nothing.
3. DON'T Buy car(s)
The boy can buy himself a car or two or even three straight off the assembly line if he chose to. He can throw in a personalised number plate, KIP RICH maybe, for good effect.
To state the obvious, he is the Olympic champion and he does not need the latest model of Mercedes or BMW or … whatever to validate him.
Kiprotich rode to Kampala in a jaguar. He should not spend his money on expensive cars
He should harbour no need to impress upon the public who he is. He is a young man who, if his career continues to rise, will not be in Uganda more than half the year.
A sensible four-wheel drive to navigate the treacherous roads of his home district will do.
The money he would have spent buying more fancy cars can be deployed to make more money.
More on that later.
2. DON'T Retire
The man has won a gold medal; hundreds of millions of shillings are being thrown at him by a grateful nation; why should he continue to suffer in training?
Isn't this — securing his and his family's financial future — what it was all about? "I want to be a legend," he said before he flew out to London.
That is what sets Kiprotich apart from the rest of us mere mortals, grovelling in mediocrity.
Going by Abraham Maslow's hierarchy of needs, Kiprotich is beyond hankering after basic needs, personal security and need for belonging. At worst, he is about building his self-esteem and at best, self-actualising his full potential as a human being.
Olympic gold medallists are made of sterner stuff than most Ugandans can even comprehend. Kiprotich is not about the money and he should keep that way.
1. DON'T Have a blast
When Ugandans get money, they think of how they are going to consume it first. The temptation to start where Bad Black left off will be overwhelming for Kiprotich.
And there are hundreds, even thousands of Ugandans, who can help spend his money.
The amount of money pledged and given to Kiprotich in the last seven days is more money than many of us earn in a year, leave alone in our careers, but he should not be under the illusion that there is such a thing as money that cannot be finished.
Kiprotich is a runner; the sooner he gets over this whole fanfare and gets back to training, the better for him and us as a country. (source:
New Vision
)